Improving development quality and speed with agile testing
By Anastasia Chicu
Releasing better software in ever shorter cycles demands an upgrade in testing. The talk shares techniques from an agile tester that will help you uncover risk early, improve product quality and build an approach to testing that includes your whole team. Ready? Let's enhance your testing starting now!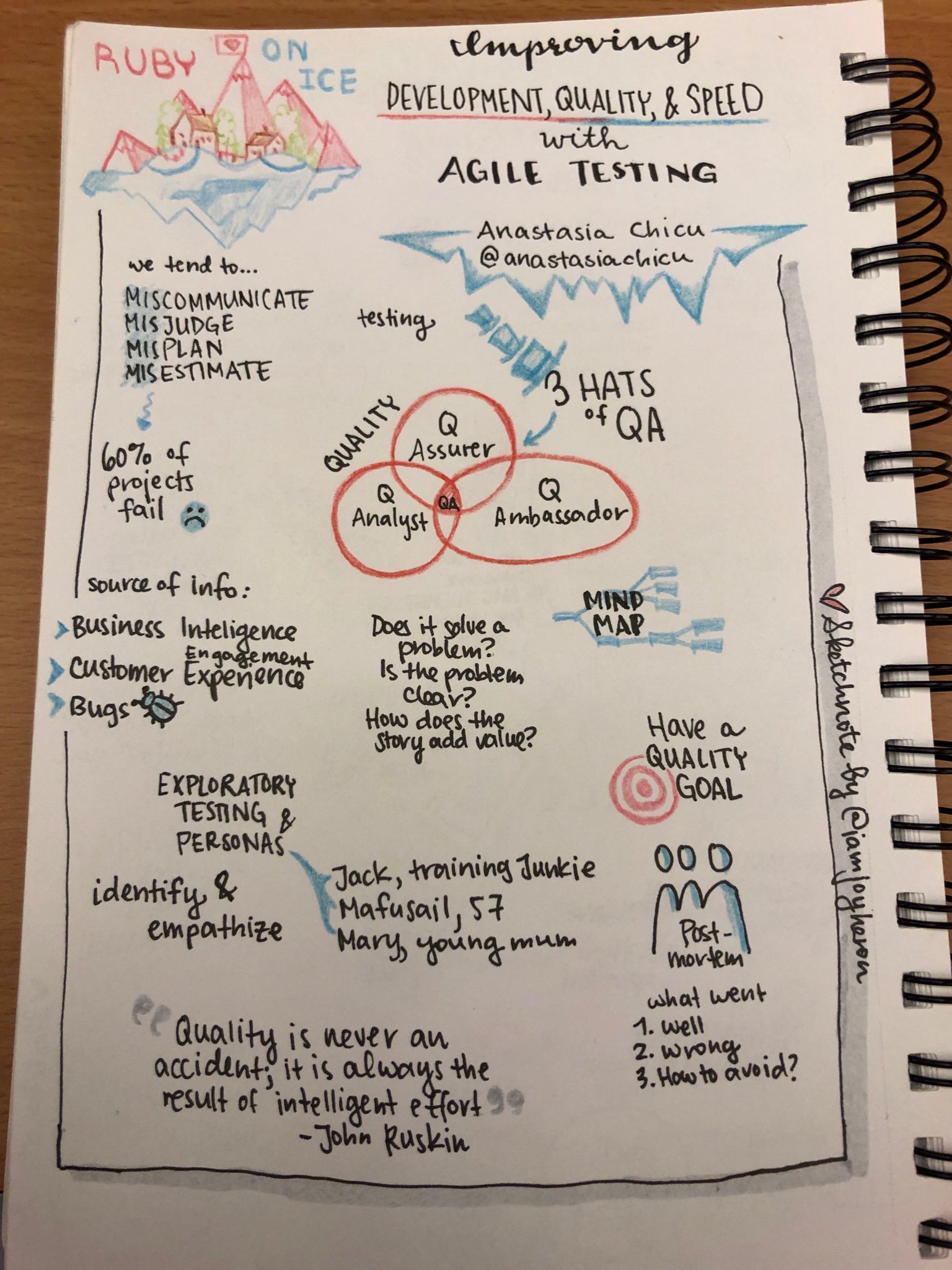 Many thanks to
Joy Heron
for the sketchnotes!
Anna is an Senior Quality Assurance Engineer at Freeletics with over 5 years of digital experience. Since joining Freeletics she has coordinated testing activities, supported 4 development teams and worked closely with developers to build a quality culture. Her past experience as an Agile Tester at XING and before in an outsourcing company has helped her develop effective communication skills in her team and with other departments. Her obscure debate passion, on the other hand, determined her to trigger constructive discussions that add value to the product and process.