Beauty and the Beast: your application and distributed systems
By Emily Stolfo
With more applications now using service-oriented architectures, developers must know how to talk to distributed technologies and to handle errors and failures. While you can usually depend on libraries to encapsulate such details, it's important to understand and to be able to predict the behavior of your distributed systems. This talk will arm you with algorithms and testing strategies so you can tame your services and build robust applications.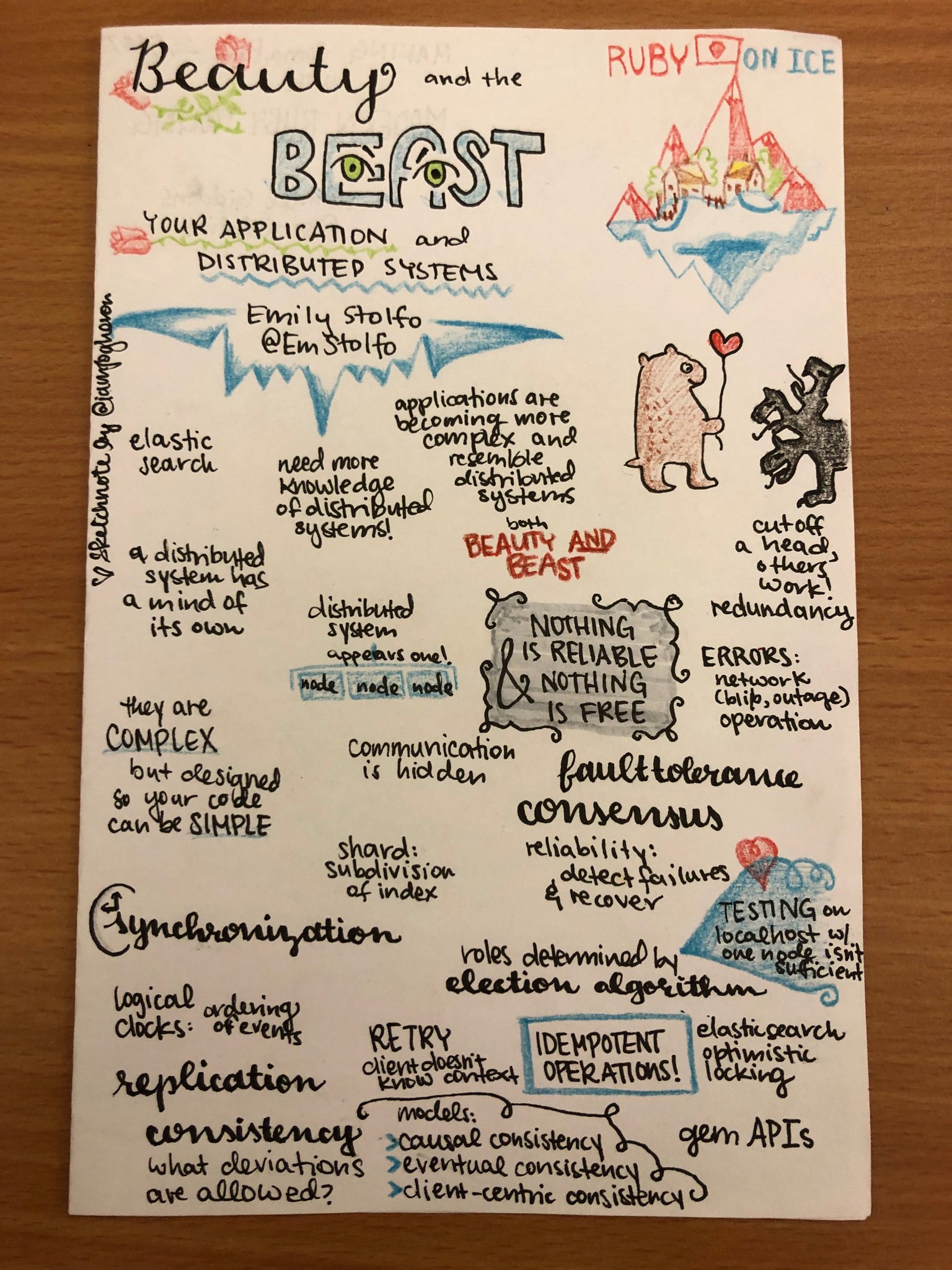 Many thanks to
Joy Heron
for the sketchnotes!
Emily Stolfo works at Elastic where she maintains the Ruby client and the Rails integrations project. She's also an adjunct faculty of Columbia University where she has taught courses on databases and web development. Although originally from New York, she's currently living in Berlin where she likes to run long distances and make sourdough bread.