Breaking the Chains of Oppressive Software
By Kinsey Ann Durham
We have the power to stand up against oppression that exists in our software. Data discrimination, biases in algorithms, etc. are becoming an issue. You'll learn about the biases we build, software that is bettering us and what you can do about it, as a developer, to truly make a difference.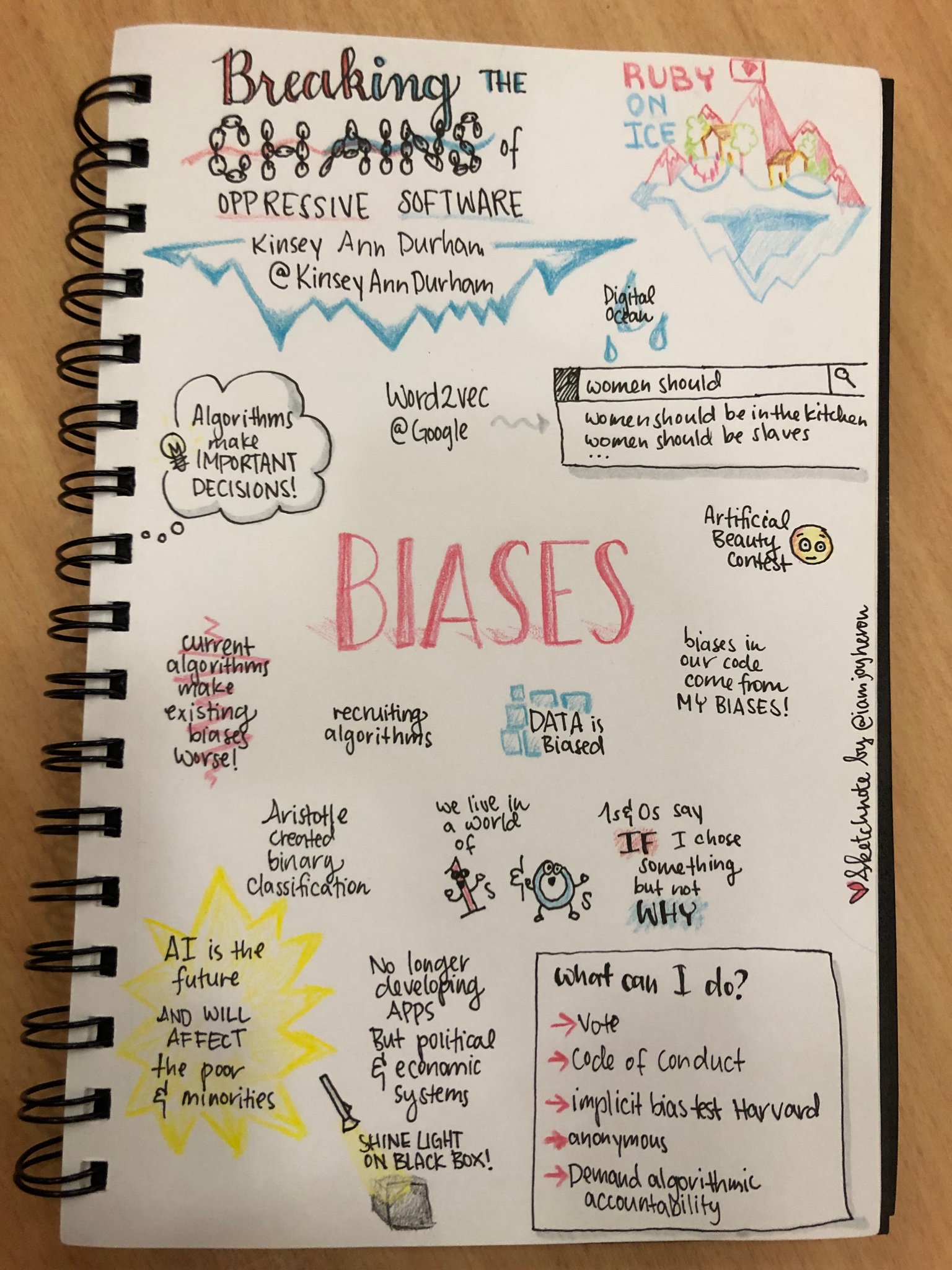 Many thanks to
Joy Heron
for the sketchnotes!
Kinsey Ann Durham is an engineer at DigitalOcean working remotely in Denver, CO. She teaches students from around the globe how to write code through a program called Bloc. She co-founded a non-profit called Kubmo in 2013 that teaches and builds technology curriculum for women's empowerment programs around the world. She, also, helps run the Scholar and Guide Program for Ruby Central conferences. In her free time, she enjoys fly fishing and adventuring in the Colorado outdoors with her dog, Harleigh.